THE THERMAL POOLS
On the hotel's sea-facing side is the outdoor thermal pool with four hydro-massaging jets. The water is daily extracted from the aquifer at a temperature of about 80°C and kept in the pool at 33°C.
Thermal baths should be done with slow movements to aid the development and recovery of the joints and muscles and enjoy the beneficial properties of the water. The terrace with the pool leads to the private beach and the Corallium Thermal Spa that features two thermal pools at 33° and 34°C, several jacuzzis, a waterfall for cervical massage, a vascular circuit and emotional showers.
Access to the thermal wellness area is reserved to guests 18 and older.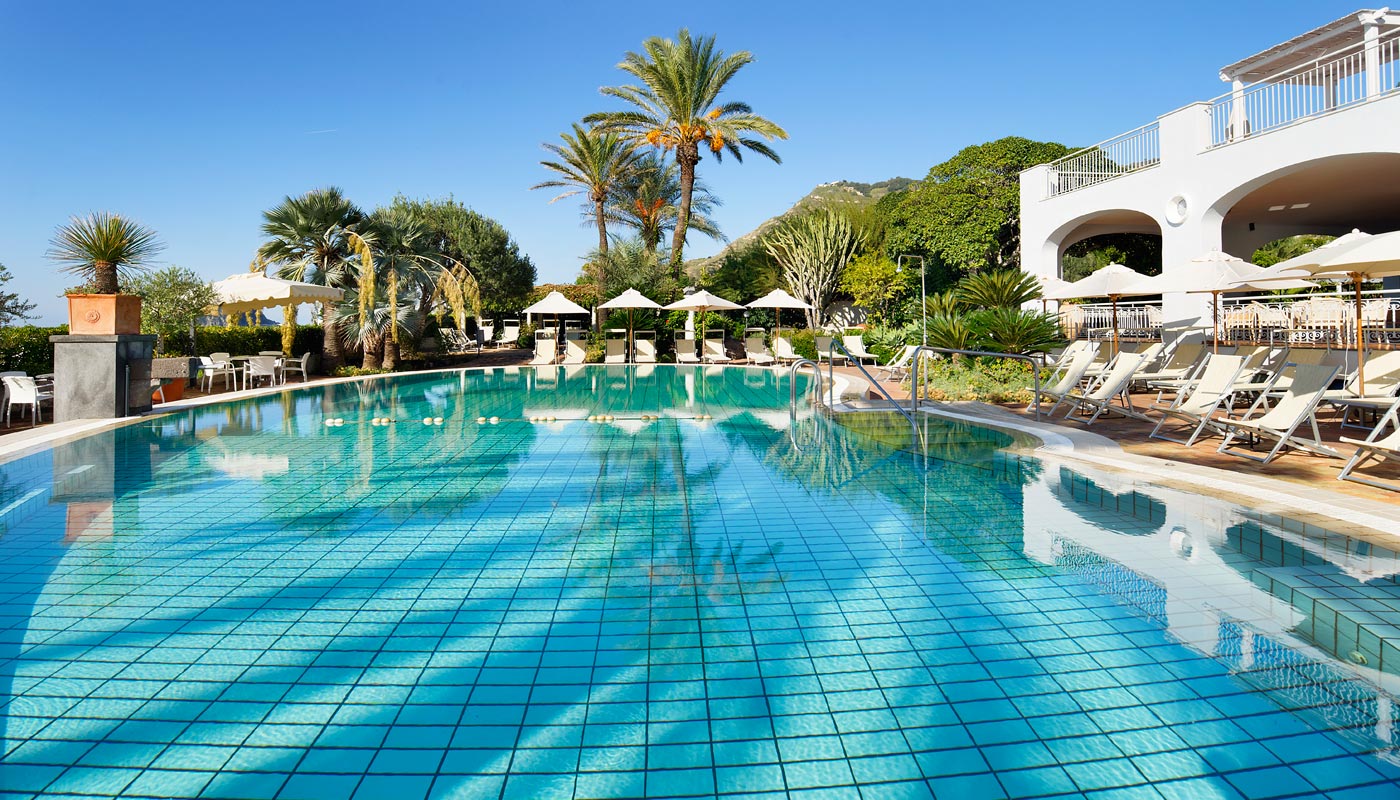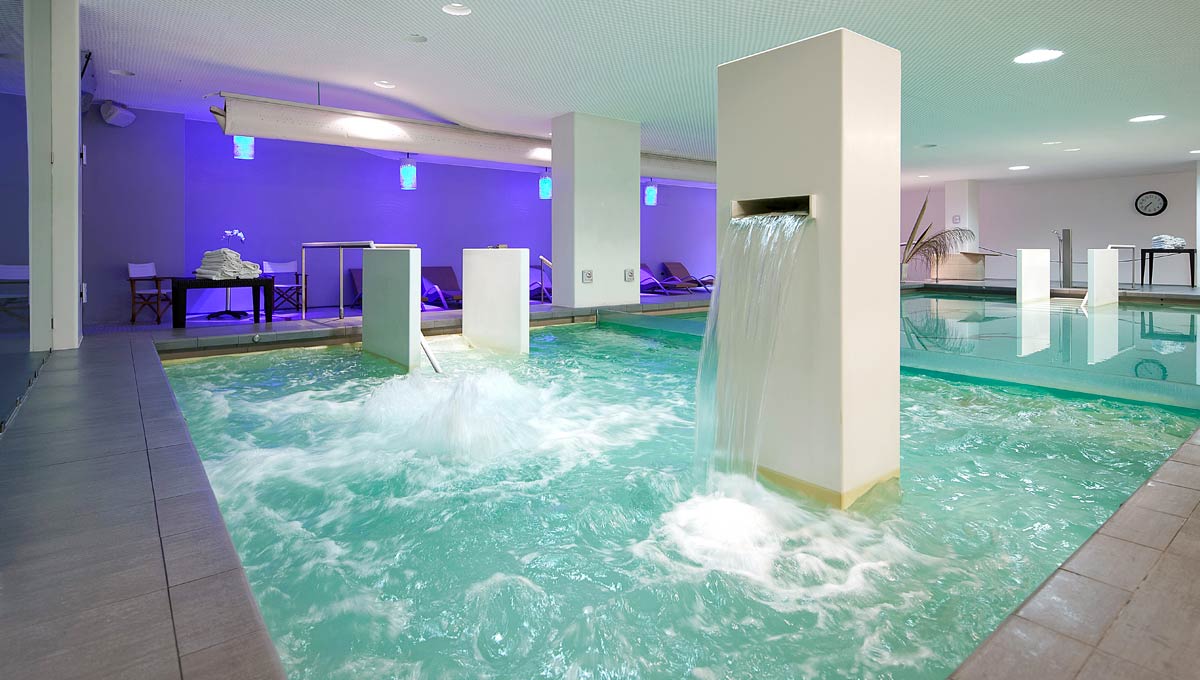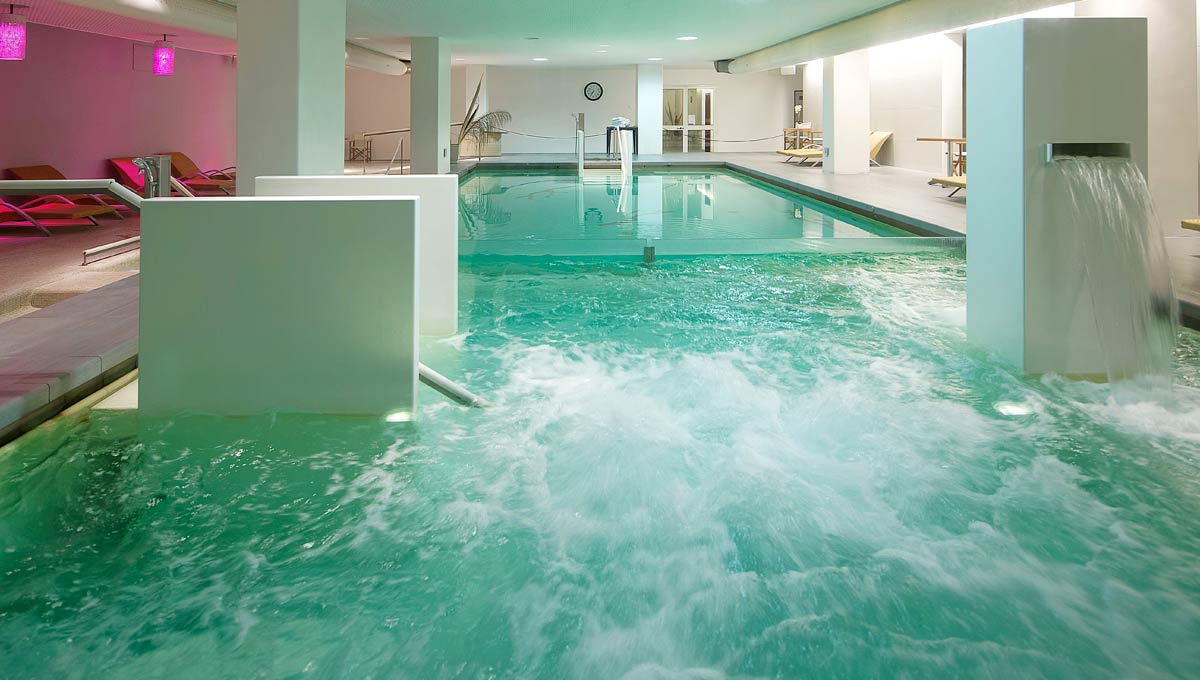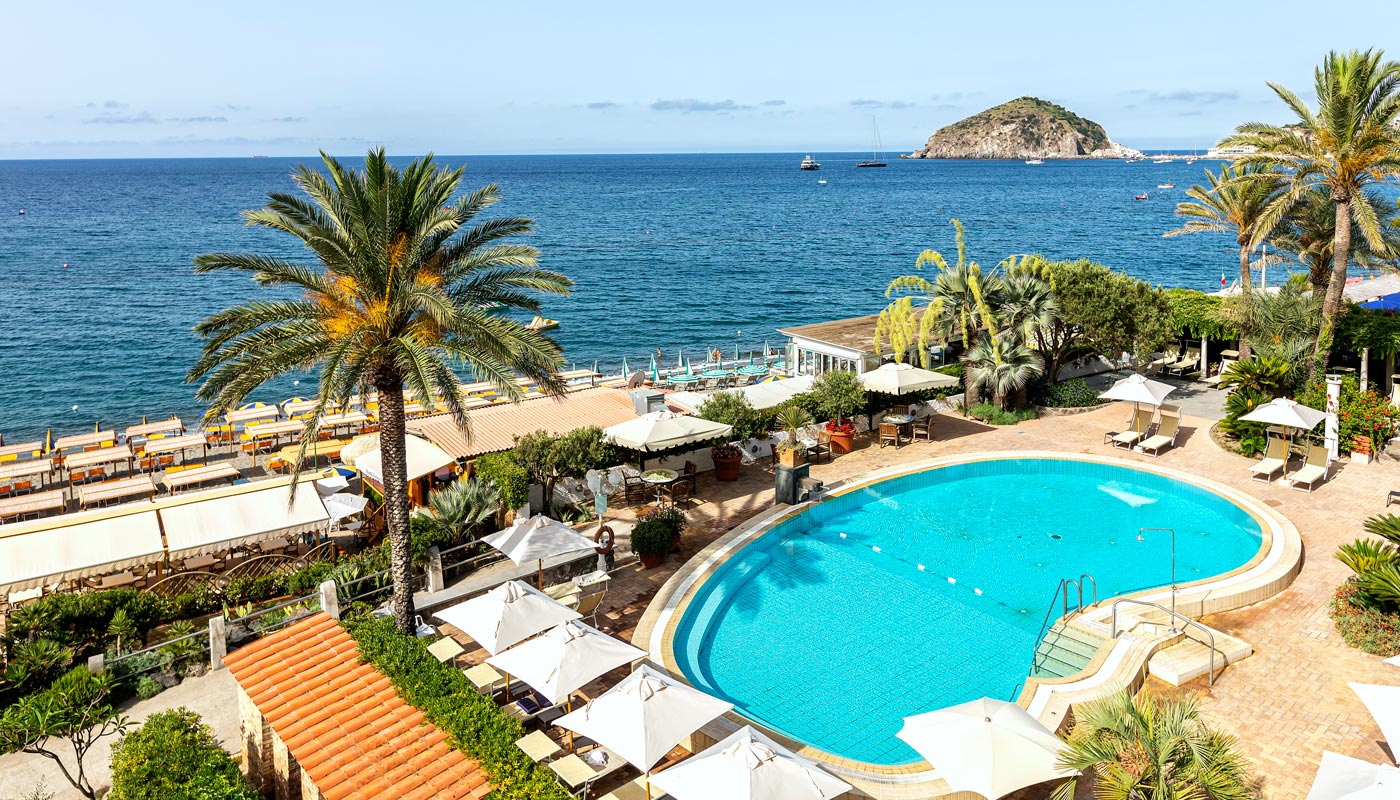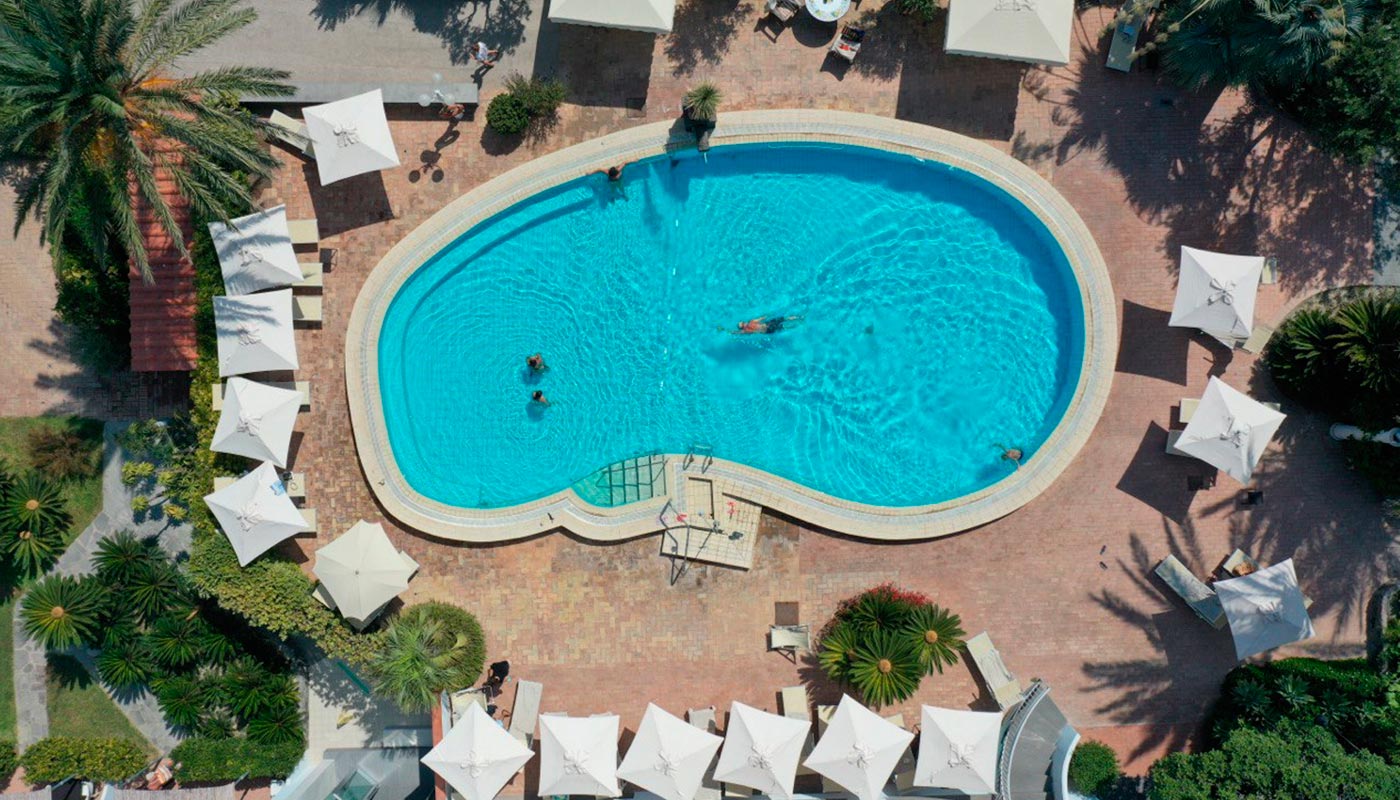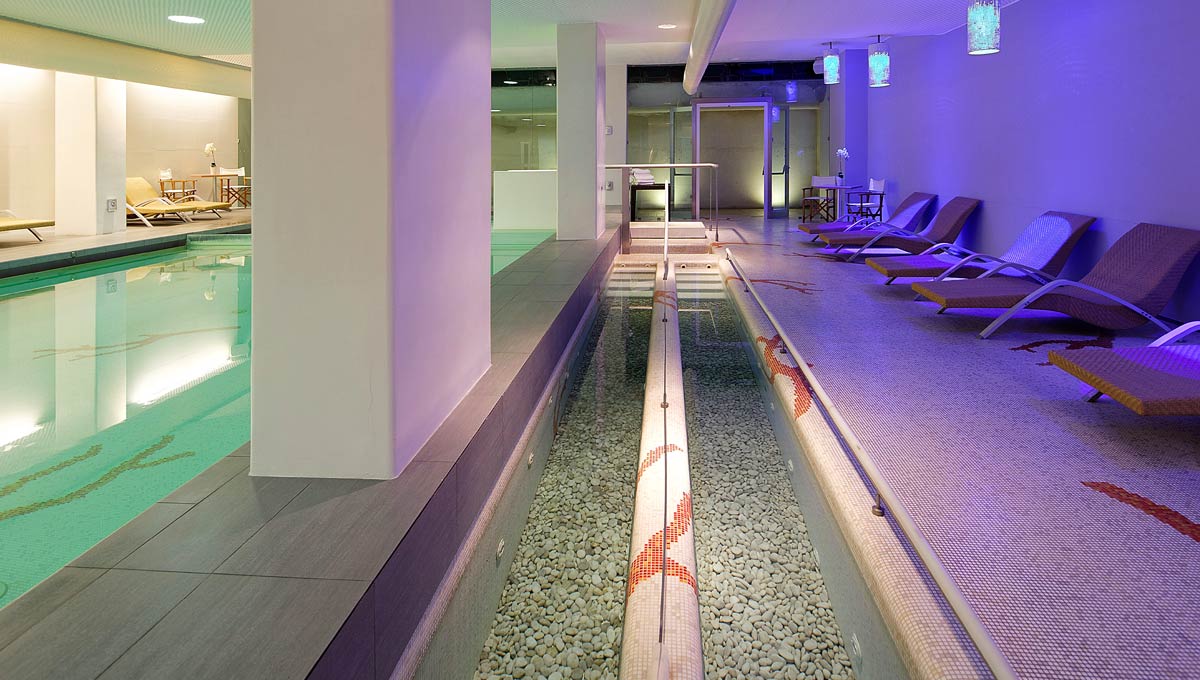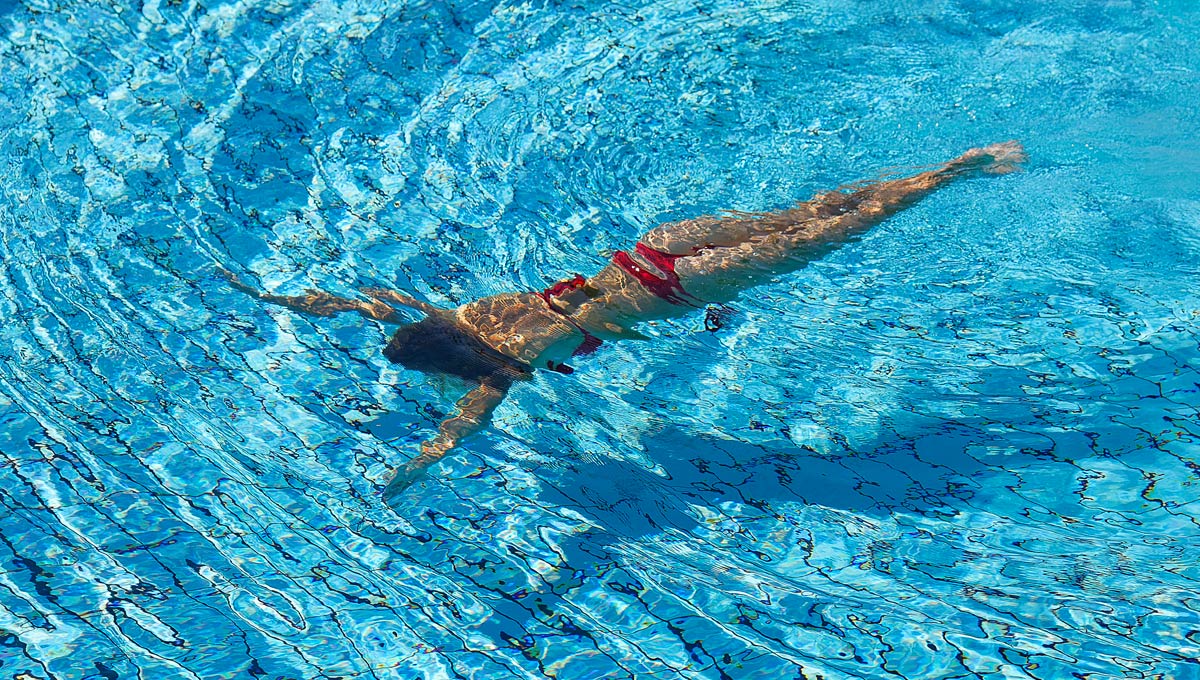 visit the gallery