THE ISLAND OF ISCHIA: THE ATTRACTIONS OF THE GREEN ISLE
In the heart of the gulf, a small piece of land. And on it a fragrant soil that gives off the scent of peace and where quiet is king. Ischia, a blue sea and an enchanting sky.
With these words, Totò, the "Prince of Naples", put the charm of the Green Isle into beautiful words. Before and after him, many have fallen in love with Ischia. Sea, thermal waters, wellness, magical pine woods, secluded coves, timeless little towns. There are a thousand reasons to go on holiday in Ischia.
The Green Isle is renowned for its therapeutic thermal waters, the beaches and the sea. More than 45 square kilometers of natural attractions that, each year, attract scores of tourists from all over the world.
An intricate and fascinating mix of natural attractions, archeological sites, small museums, gardens, vineyards and cellars, restaurants, springs, and thermal parks. From Forio to the bay of Maronti, Casamicciola Terme to Lacco Ameno: there is not a corner of the Green Isle that it is not worth visiting. Small pearls that only she can offer: the fishermen village of Sant'Angelo for a romantic walk; Monte Epomeo for an excursion to enjoy the view of the Gulf of Naples; the Pithecusa Museum that holds the precious "Nestor's Cup" with a Greek inscription dating to 750 b.C. This is the oldest known example of writing in the Greek alphabet. There is also the Aragonese Castle, a medieval settlement erected on a volcanic peak with all the structures of court life, the vegetable gardens and causeways to enjoy the view of the island and the Gulf of Naples.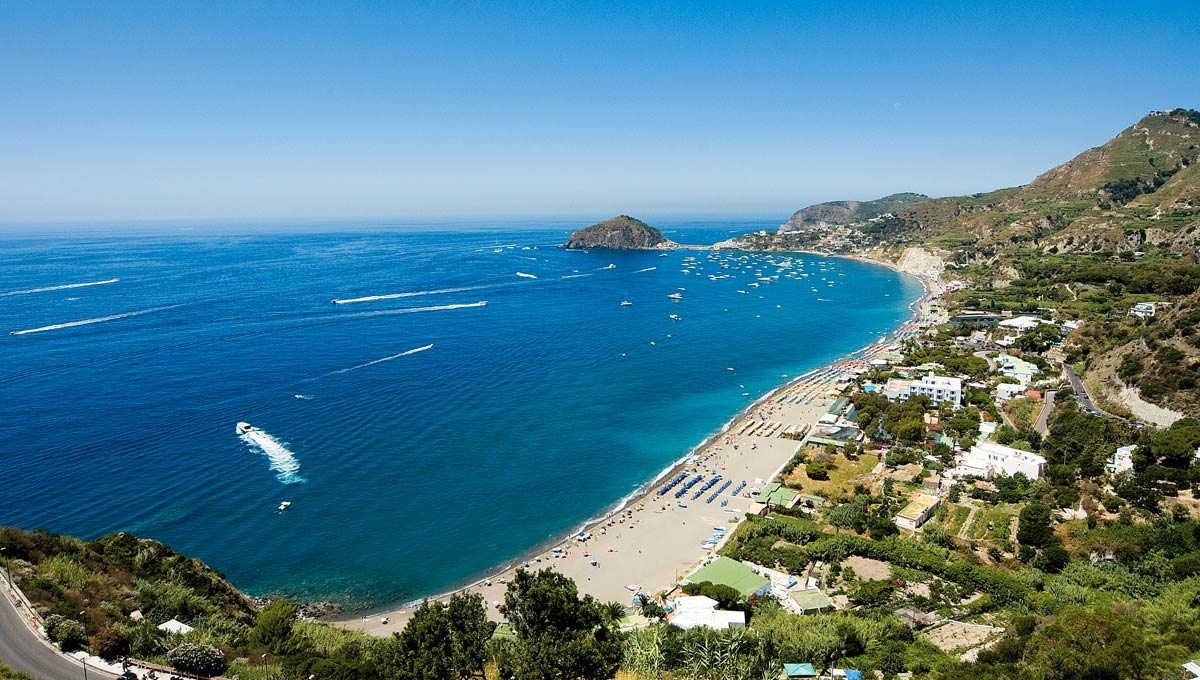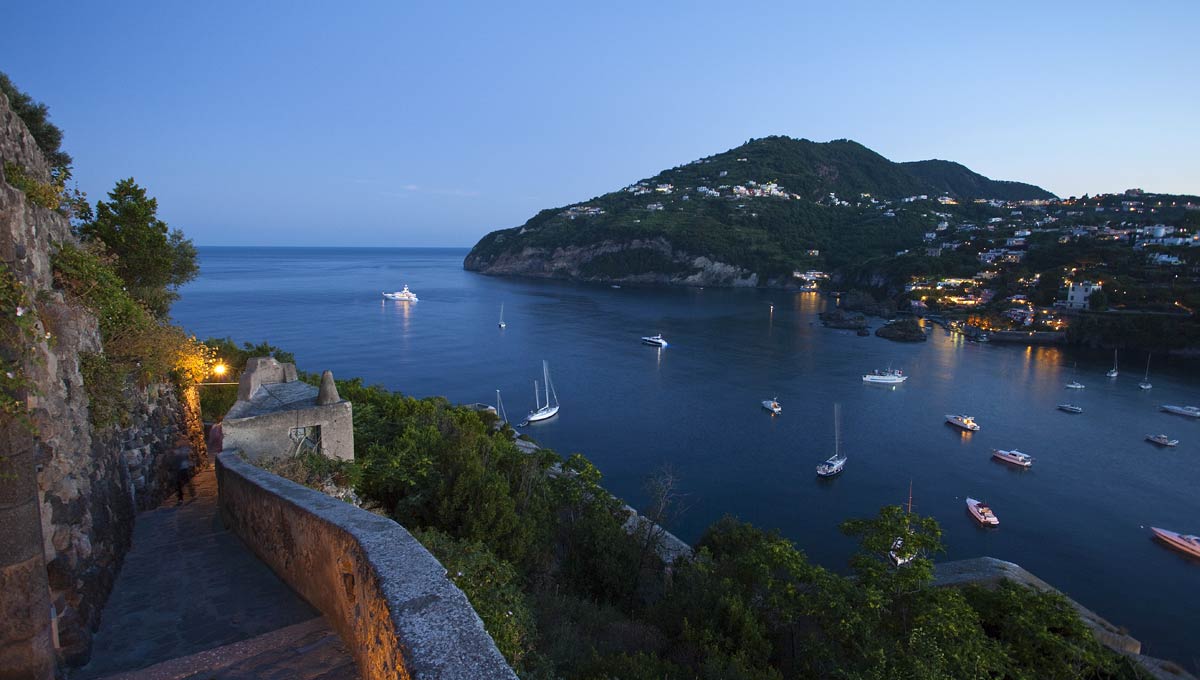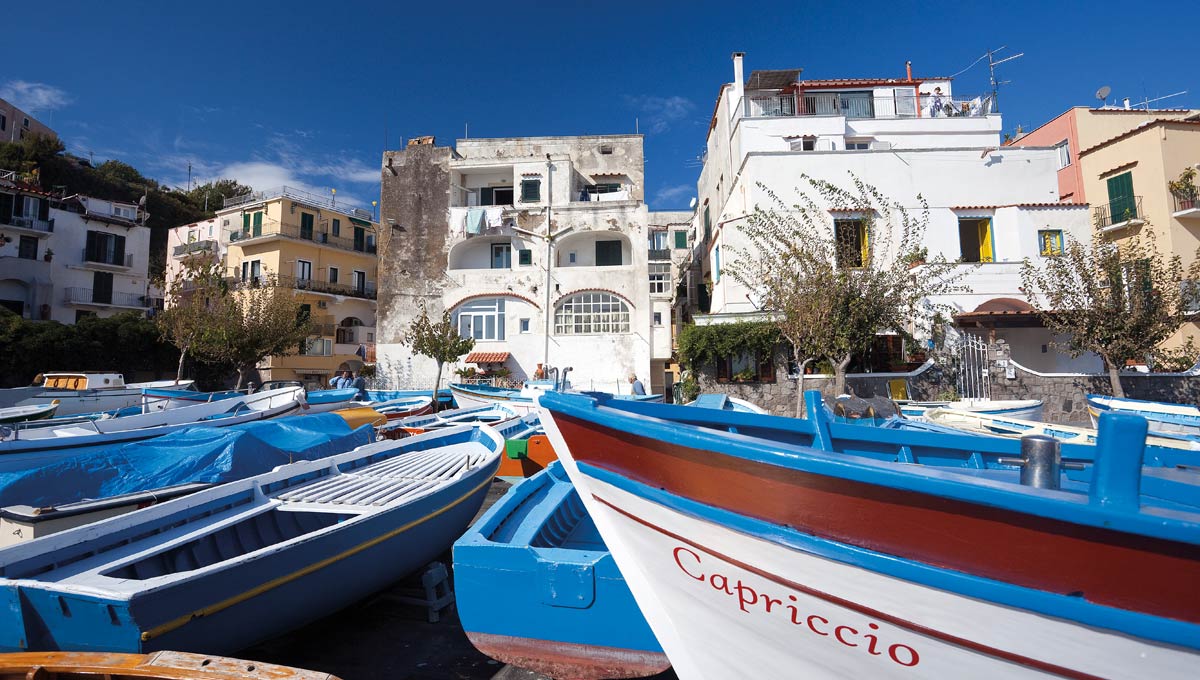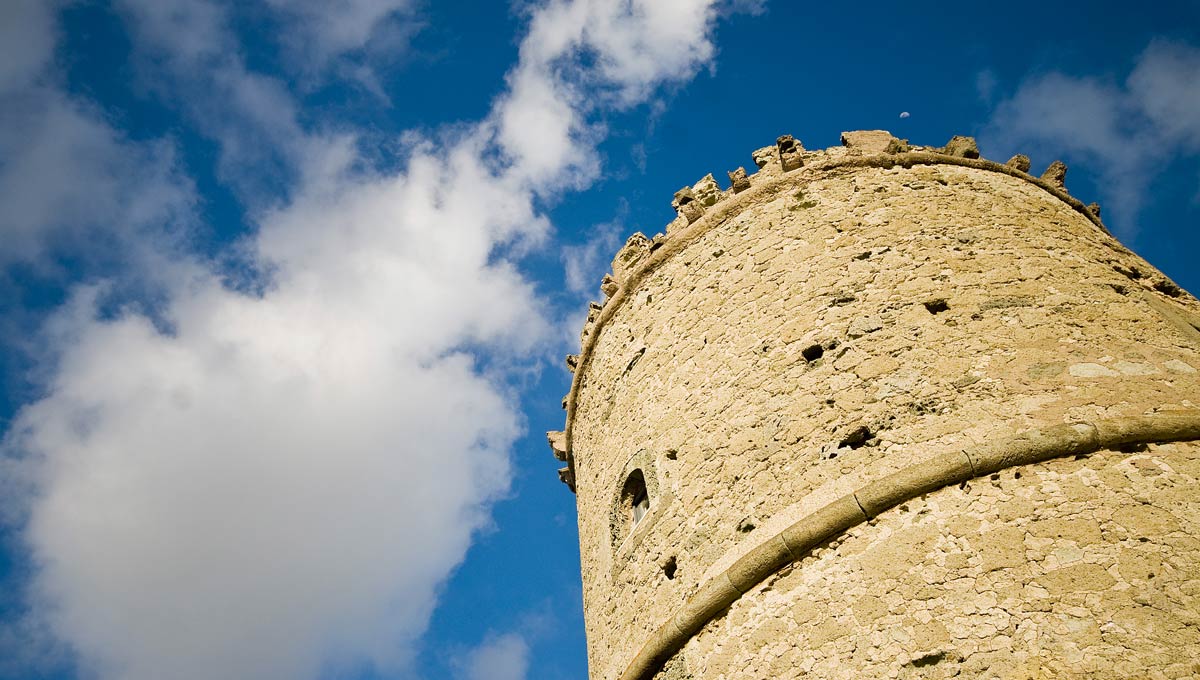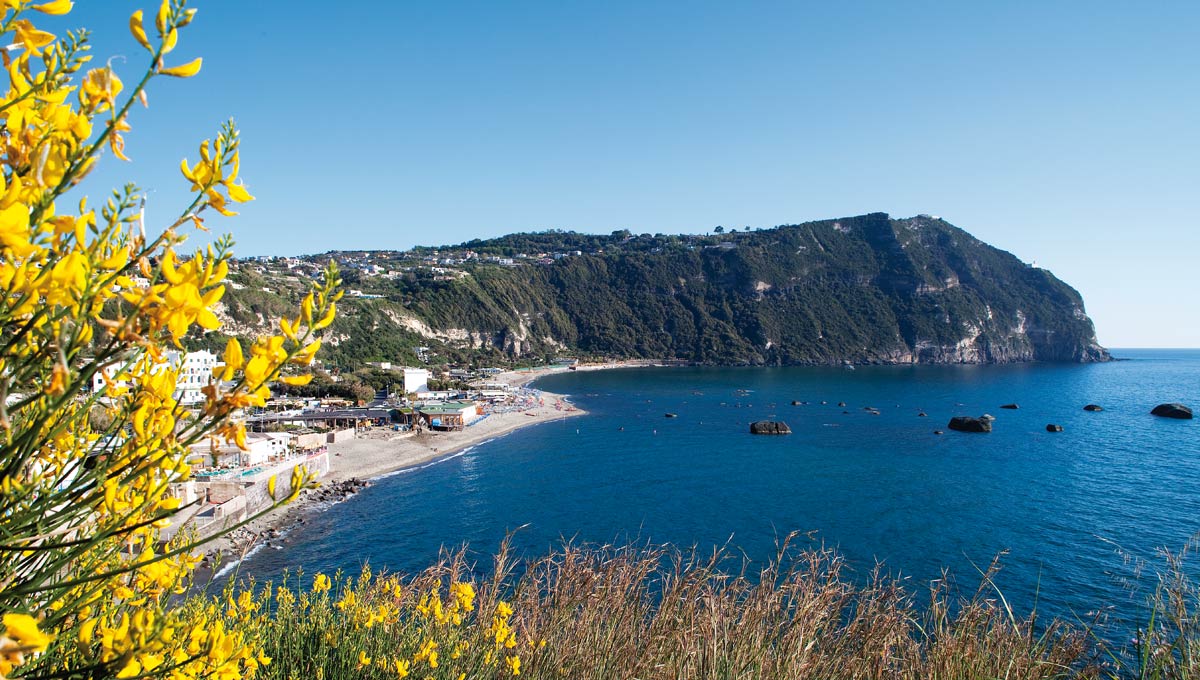 visit the gallery