THE INTERIOR: TRADITION AND LEGENDS
Discover Ischia's hidden attractions. Lose yourself in the chestnut groves, the vineyards and the fragrant pine forests. Let the unexpected vistas of the gulf of Naples, of the coastline and hills enchant you. Look at the harbor through the branches of the woods of Maddalena. Fall in love with the Green Island.
There is also another side of Ischia, that of the interior populated with vineyards, chestnut groves, pine forests, and woods of Mediterranean scrub. This is not a big island in terms of geographical extension, but it has so many lovely corners. The Gulf of Naples with the Vesuvius and Capri can be admired from the Ischitan hills; Ischia's harbor is a lovely sight when it pops up among the pine trees of the Maddalena woods. The chestnut grove of Falagna at the foot of Epomeo creates an atmosphere of magical mystery with its "snow pits" and shelters. Here legend has that lies one of the tunnels to "terra cava" (the hollow earth), the mysterious world of Agarthi.
Walking on one of the many paths that cross the island, you can catch the beauty of a vineyard stubbornly cultivated in an unusual place, defying common sense in the name of pride and tradition: a symbol of the deep connection the inhabitants of the island feel with their rocky home place. Experiencing these fine places first hand certainly makes one say "I really have been to Ischia". Under the watchful eye of our concierge Domenico, we organize guided tours to discover the natural peculiarities, legends and rural traditions of this corner of our island.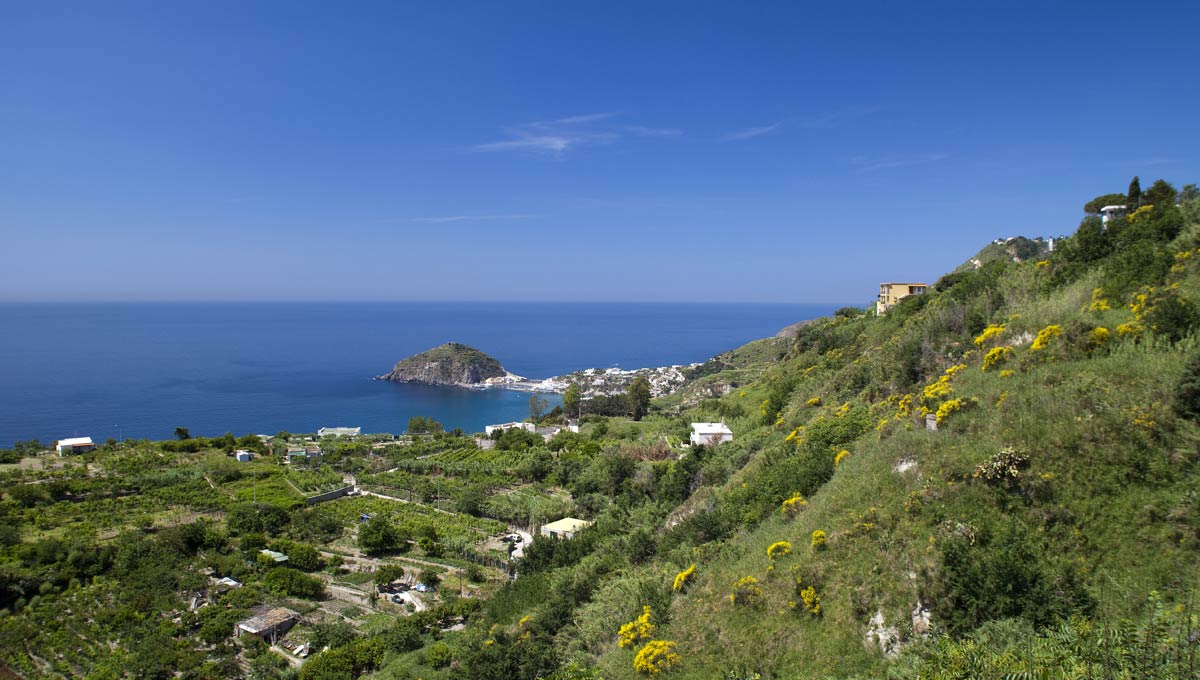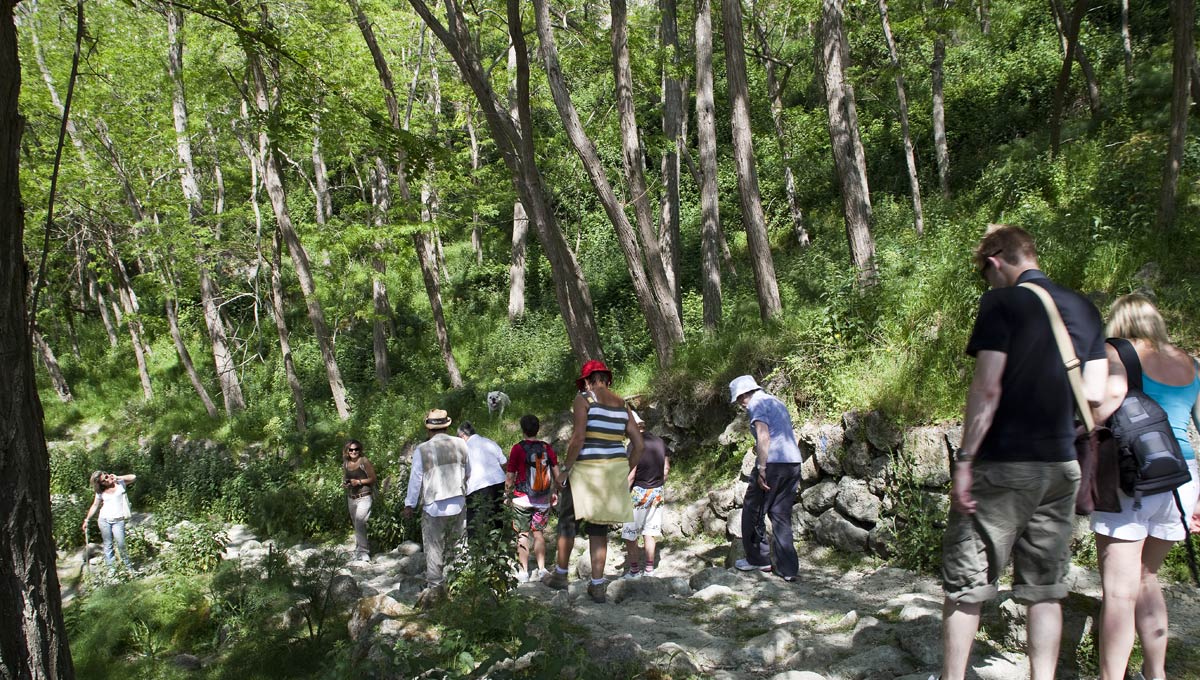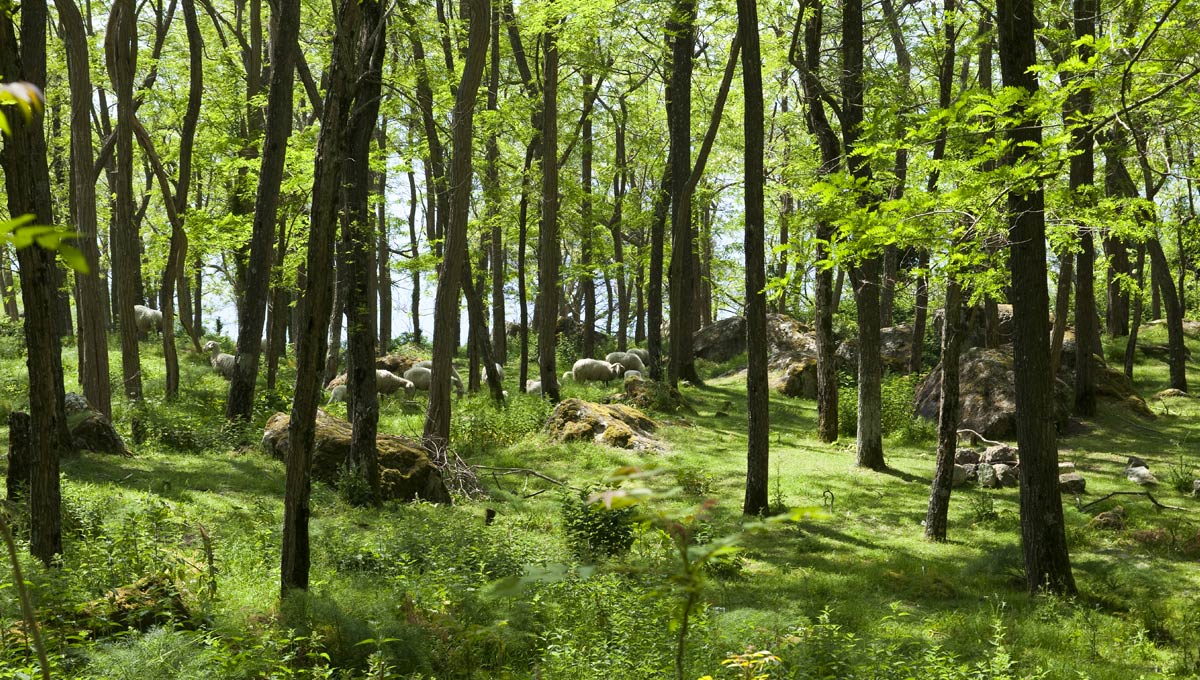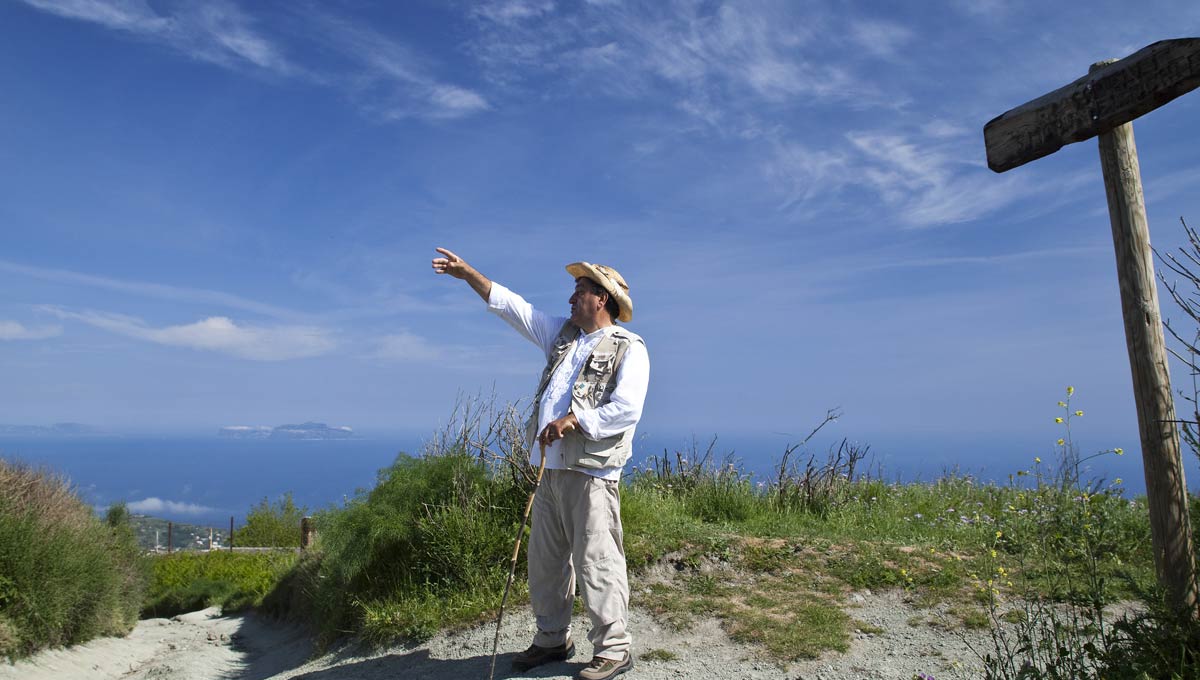 visit the gallery