CORALLIUM WELLNESS AREA: WELL-BEING AT THE THERMAL BATHS
Slow down and stop for an instant: life is not what you run after. It is made of the moments when your heart skips a beat, yours muscles rest and wellbeing invades your body and soul.
This is what you will find at Parco Smeraldo's wellness area, created for guests who want to integrate and expand the daily wellness plan. The area is located inside the hotel, by the terrace that goes down to the beach, on the way to the outdoor thermal pool. The use of the area is free of charge and reserved to guests 18 and older.
The area has two pools:
Isidae 33°C, 50 sqm with two hydro-massage jets at the lumbar and cervical levels, three hydro-massage jets at the cervical, lumbar and calf levels;
Gorgonidae 36°C. 20 sqm, with strong hydro-massage, an air massage with geyser-like effect and a waterfall placed at two different heights.
To the side of the pools is a Kneipp vascular circuit with two walking lanes of hot and cold water, to experience the beneficial effects of the reflexology done with stones. The several jets placed at different heights massage the legs, increasing the pleasing effect of the hot-cold shifts.
On the platform are the "emotional showers"
- tropical drops: nebulized maracuja-scented hot water and warm light
cold breeze: nebulized mint-scented cold water and cold light.
The lounge area is on the poolside. The tiles covering the east wall reflect the sunrays at sundown; to the opposite wall, lamps regulate the color of the light during daily hours.
Guests can choose between relaxing on the beach, the outdoor pool with solarium, the indoor Wellness area… A holiday to play with well-being.
Thermal waters are an expression of tradition and the inspiration of our philosophy of wellness.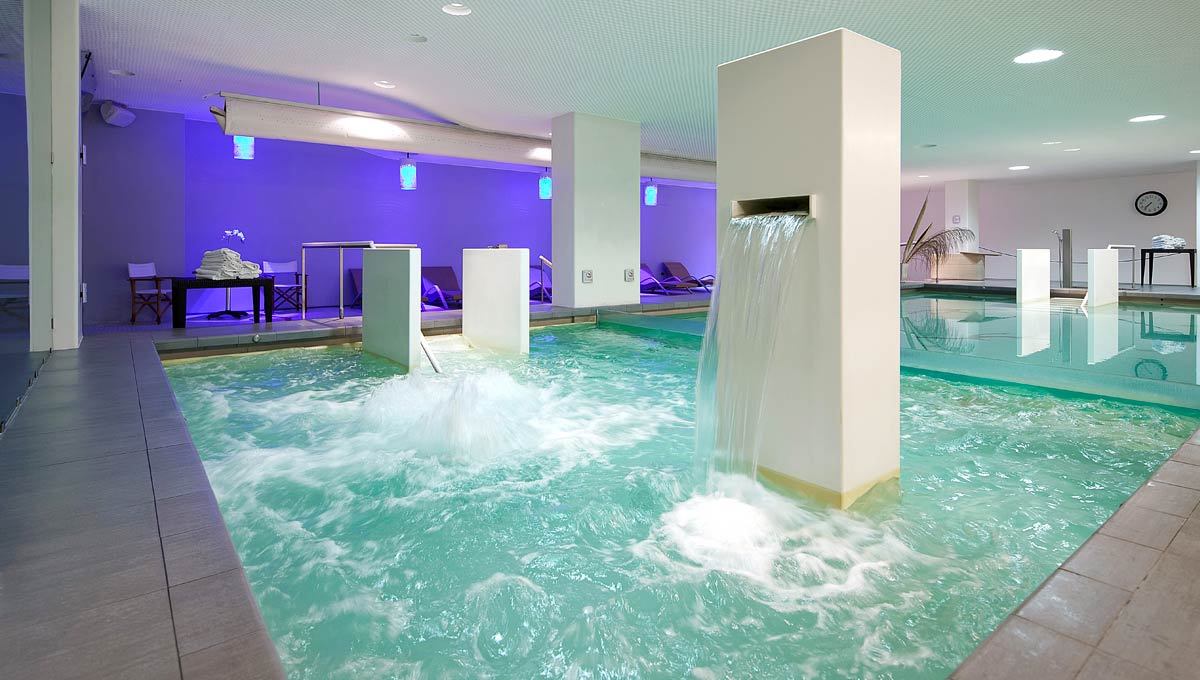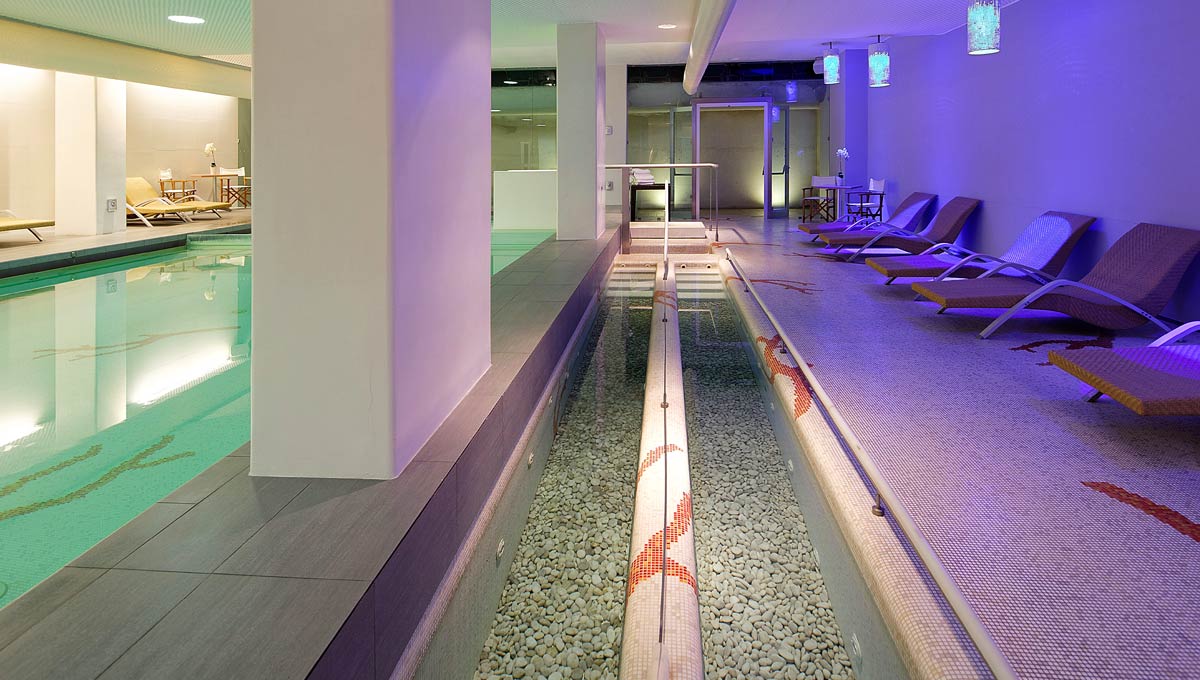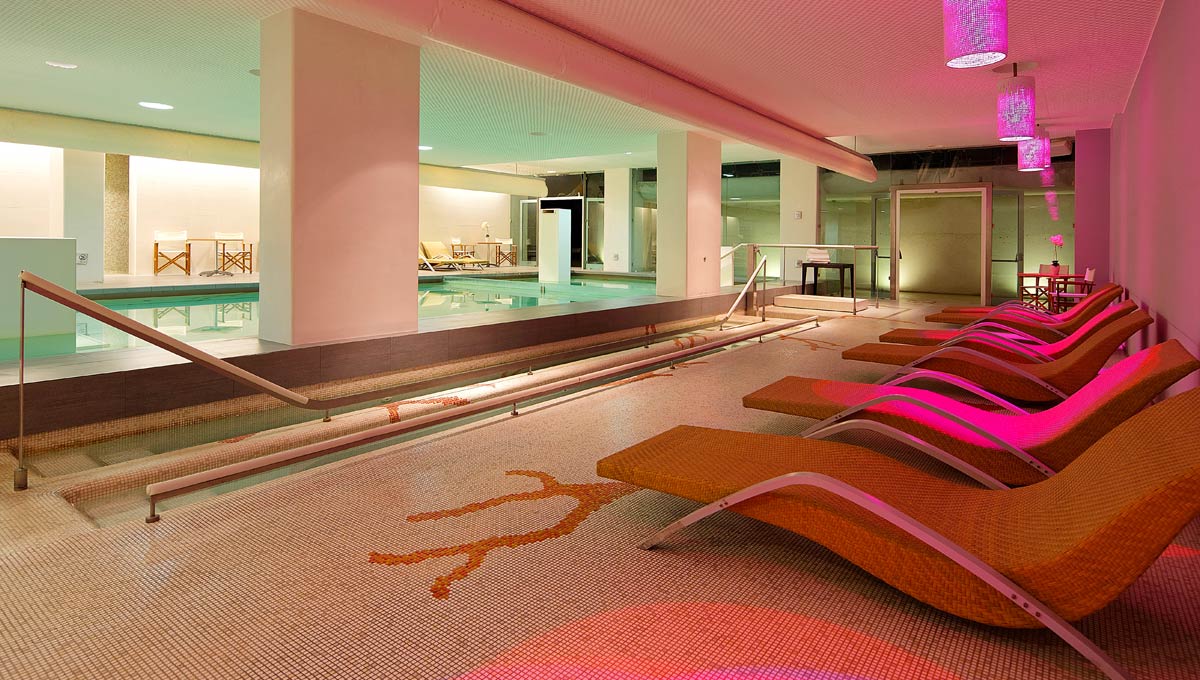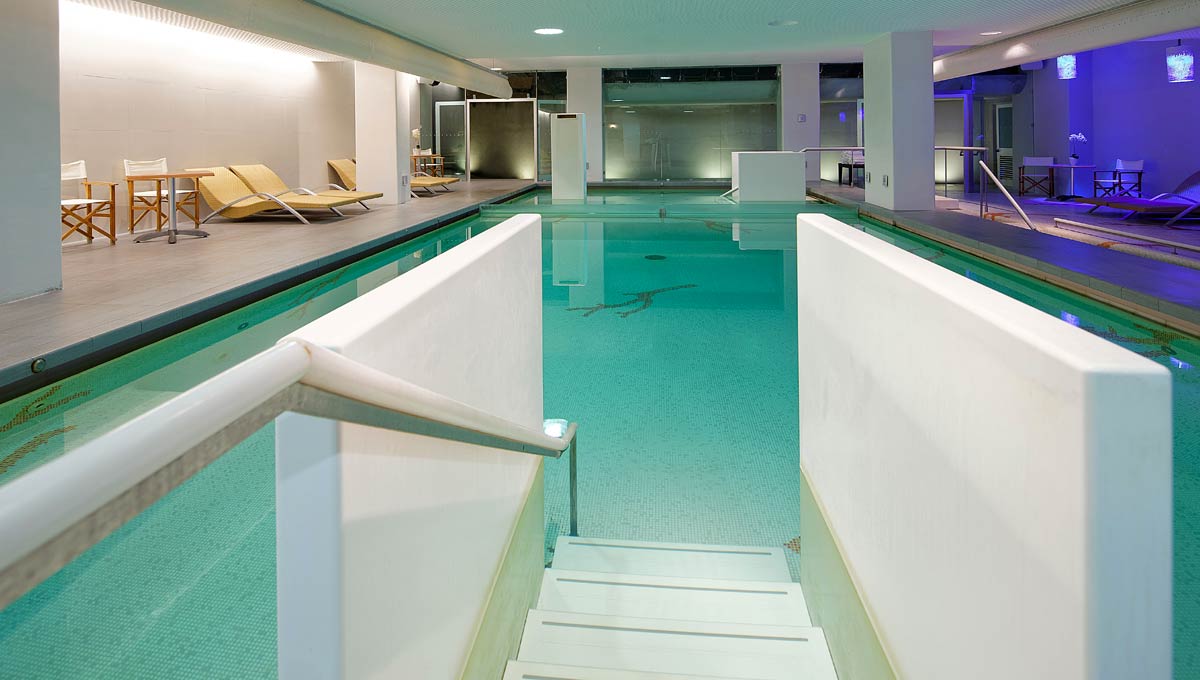 visit the gallery