SPIAGGIA DEI MARONTI
Walk along the turns that lead to the sea to discover the lovely beach many consider to be one of the most beautiful in Ischia. Sant' Angelo lies west with its iconic volcanic Dome; Petrelle's flow of solidified black lava is to the east. Spiaggia dei Maronti rests between these two spots. Beach resorts and restaurants line this strip of sand, each one preserving its unique identity. And then two rare gems, similar yet different: Olimitello, a source of mineral water, a great drink rich with beneficial properties for the eyes and internal organs, and Cavascura, a hot spring featuring typical pools carved into the tuff and already known to the Romans. Leave the beach and reach them walking through caves shaped by the elements.
The gardens separate the sea from the little square with its café, newsstand and boutique. Maronti is a truly special place where the encounter of sea and coast creates an enchanted bay. It is the perfect spot to enjoy the peace of the sea, and the salubrious effects of the sun and thermal waters. Maronti is also well-connected to Ischia's other destinations. Take a bus or taxi from the square to Ischia Porto (at about 8 km), to find shops and nightclubs. Or jump on a water taxi from the beach and explore Sant'Angelo, a gem suspended in time, where you will find a special dress or jewel and a nice little spot for a good cup of coffee. Maronti is the perfect holiday destination if you love the sea, the sun, and the healthiness of hot spring baths.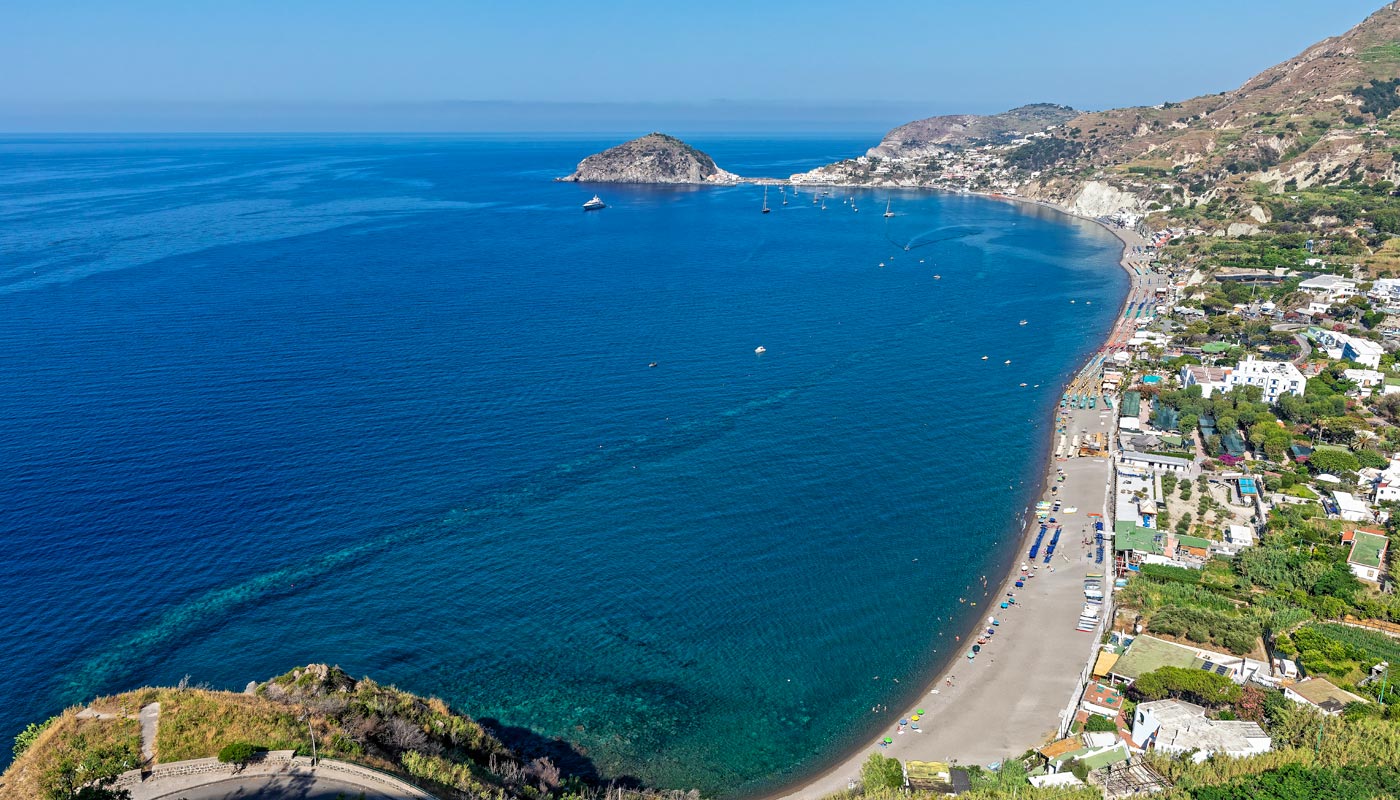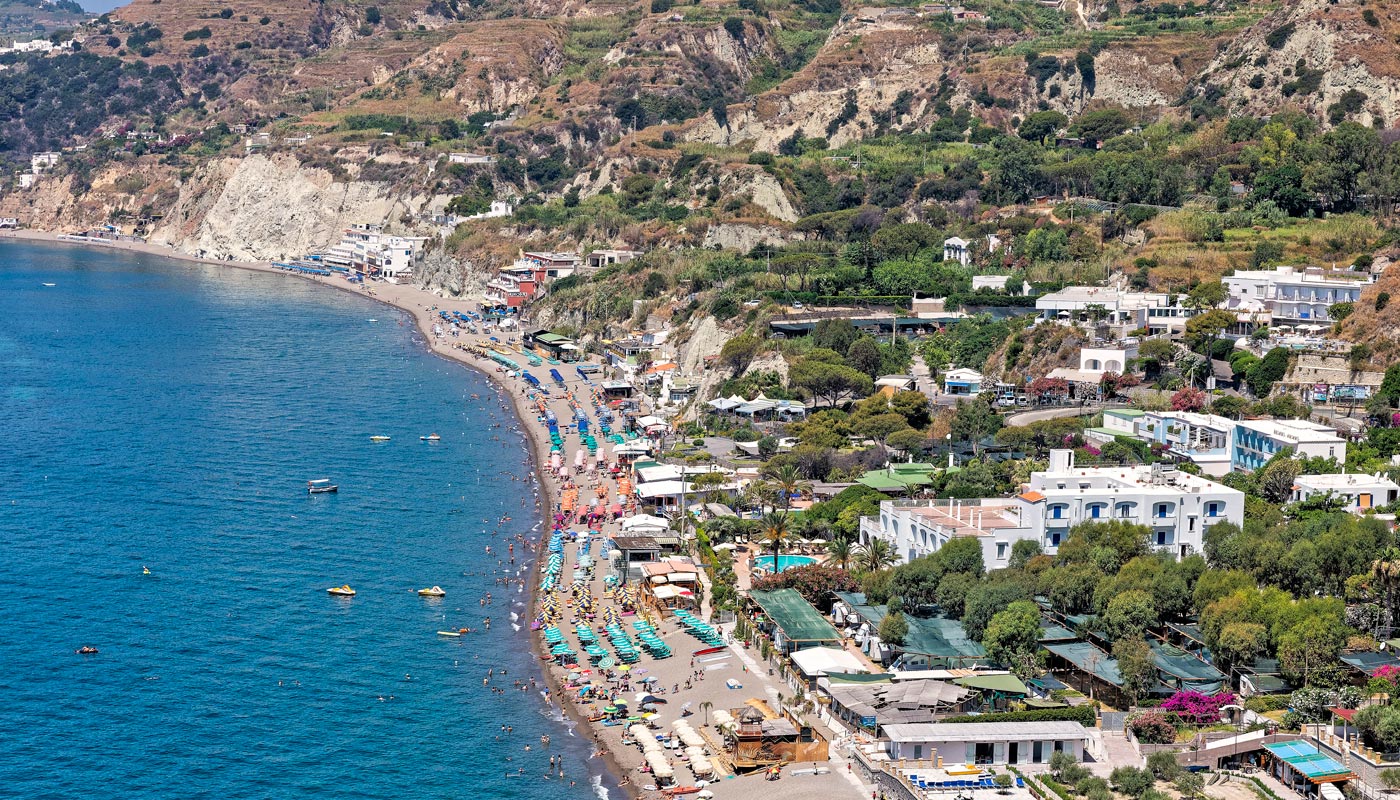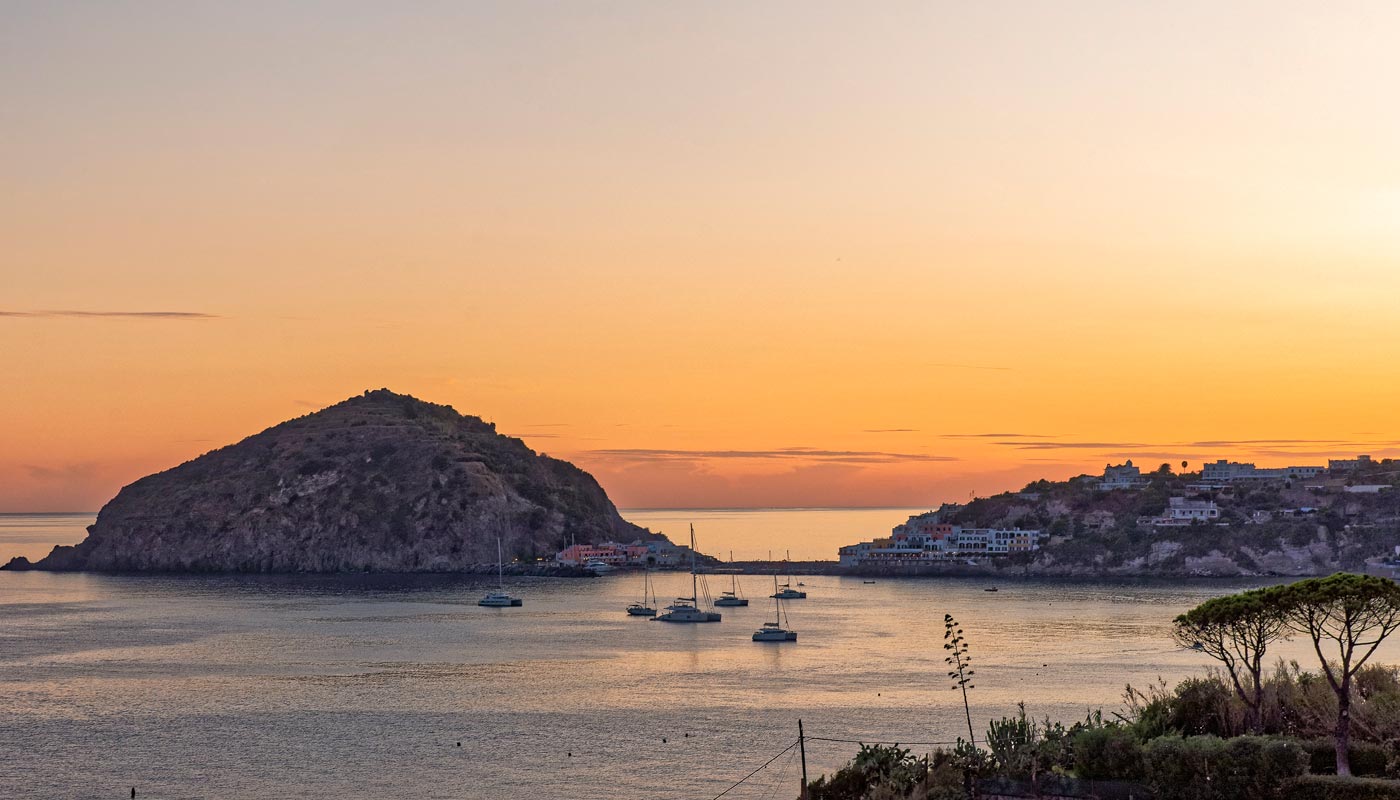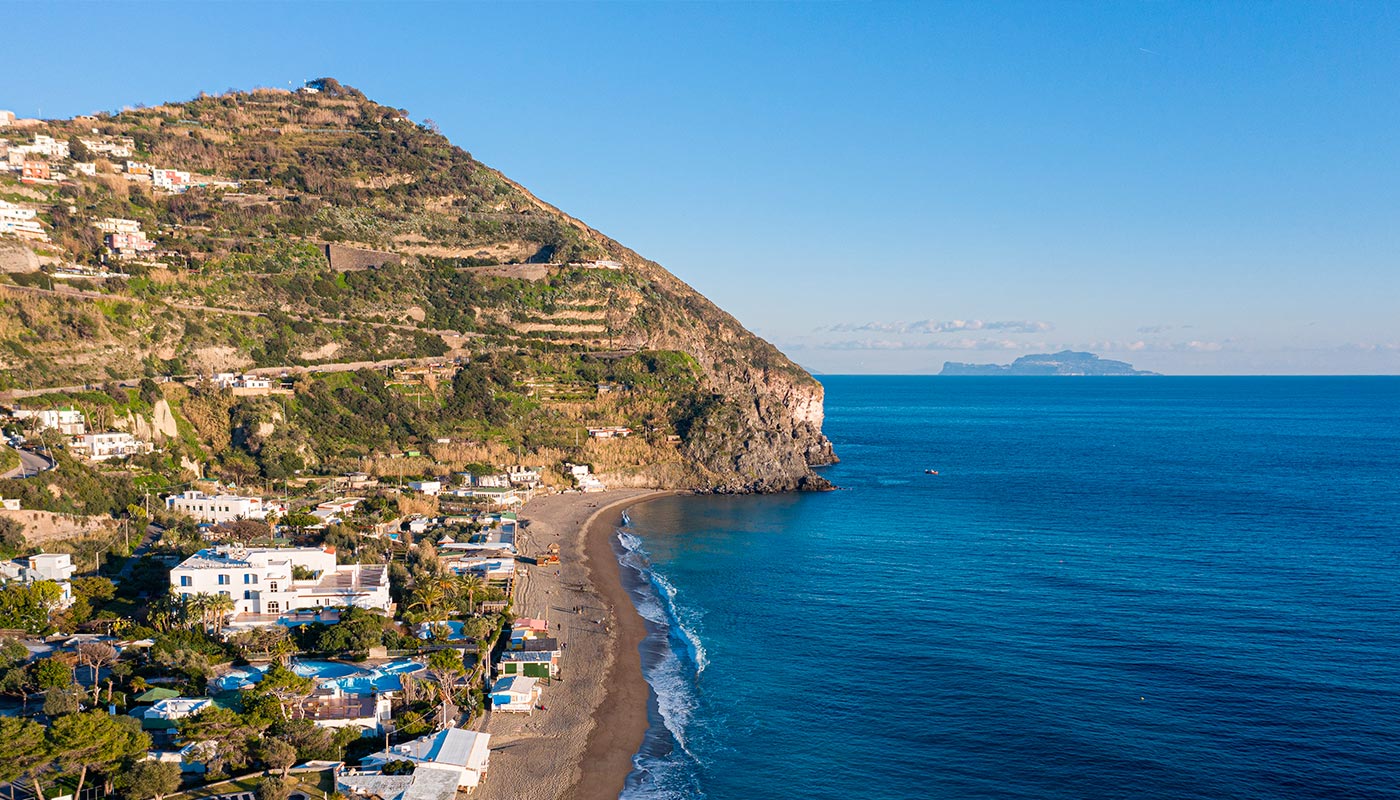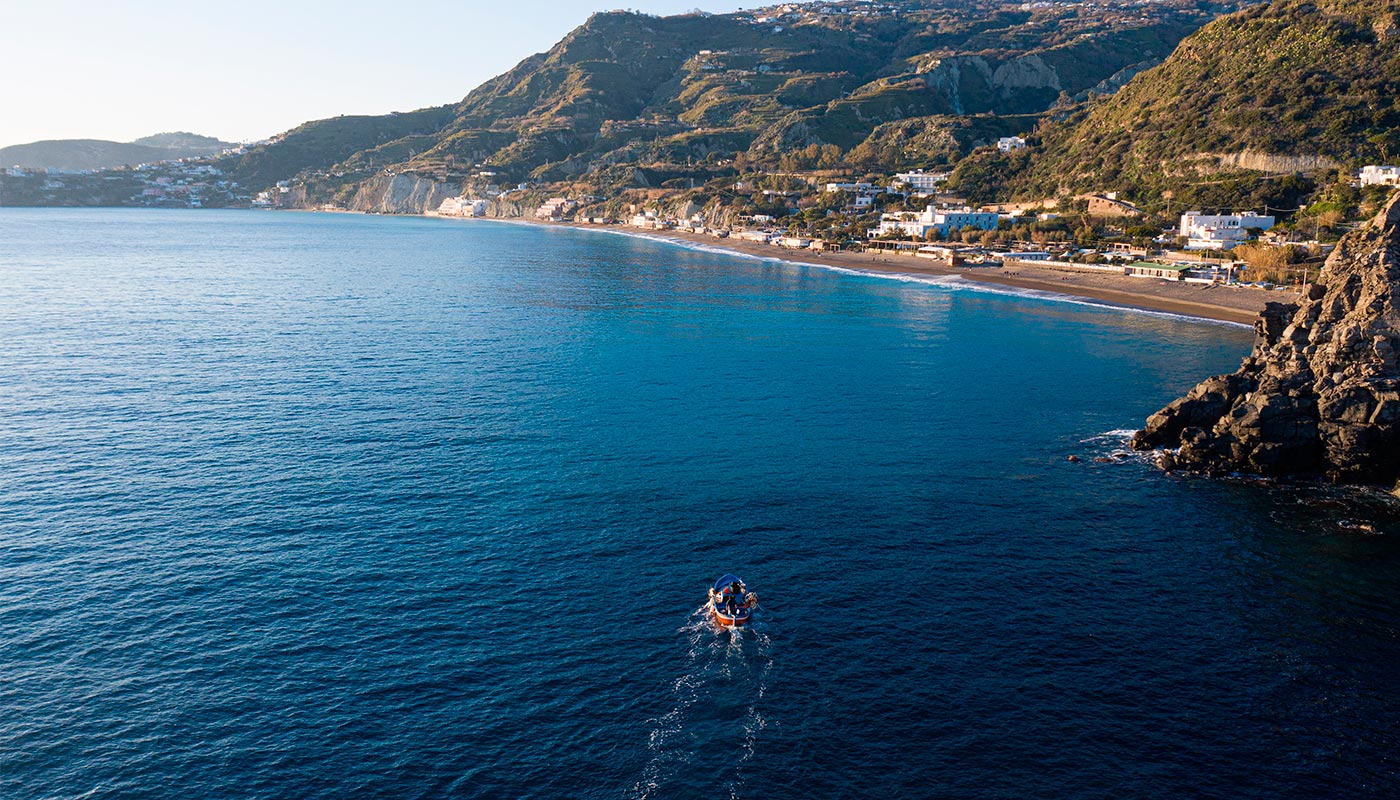 visit the gallery